Independent local expert with over 25 years of experience.
In 1993, Joe Hall began specializing in weatherization as a Field Technician in Denver, Colorado. He has subsequently held the positions of Air Sealing and Insulation Installer, Energy Auditor, Furnace Technician, Inspector, Trainer and Supervisor. Joe coordinated Energy Education for the E$P Training Center and produced training videos at E$P/Su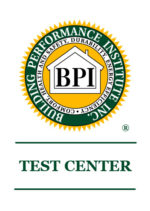 n Power, Inc. Studios. He was responsible for the invention and implementation of the Drill Shroud to protect clients and workers from the hazards of dust during wall insulation. He is a Proctor/Super Proctor and holds twelve BPI certifications, as well as two of the NREL Home Energy Professional Certifications. Joe is a certified OSHA outreach instructor for 10 and 30 hour construction and General Industry.
As an IREC and ANSI assessor, Joe assesses training institutions to ensure compliance with accreditation standards.  His work, research and professionalism have helped raise the bar for Quality Control Inspectors for the Building Performance Institute by verifying that a home performance contractor's work meets the National Standard.